Happy Birthday to Me!
I want to recognize a couple of important milestones in 2018:

First, I celebrate 70 revolutions around the sun on Wednesday March 28!

As well, my business will celebrate its own 45th birthday in July.
So this is sort of a reverse birthday present; I am giving you discounts on select products up to 40%. Iíll wait while you pick yourself up off the floor and re-read that. :))
Itís MY celebration, and you get to treat YOU. How good is that?
So, it's time for you to save some money and help me celebrate.
---
First, a few conditions: All sales are final. No exchanges or returns.
Sale prices only on items in stock (unless otherwise noted).
All final decisions on pricing are at the discretion of mdgardner.com only.
---
So what's on sale? Darn near everything!
Electronic Muffs from SmartReloader! Red ones are $25 and pink ones are only $15!
GhostStryke electronic plugs! $400, color depends on availability
All ammo boxes! $4, while supplies last
Multi function mag brushes! $10 (regular $15)
CR Speed Holsters only $100 each! WSM2 1911 in green, WSM2 Glock in black, WSM2 Glock large in black
Assorted awesome range gear! CR Speed gun cover only $10. WSM Platform in red, only $20.
How about some reloading treats? Redding .40SW Competition dies (normally $250) now only $175. Lee .45 ACP 4 die set now only $70
Plus 40% off all Iron Eagle products and also 40% off magnetic gun caddy products
Plus 30% off a wide range of BladeTek holsters for a wide range of firearms See List. And of course everything on my Specials page is 30% off already.
Plus 20% off just because I feel like it on all rolls of tape of 2000 patches, Race Master holsters (red or purple only), ShotMaxx Timers, any Laser ammo products in stock, any fibre optic inserts, all Aluma grip products in stock, and all Storage Solutions products
Plus 10% off just about everything else except Dillon and the classes
Plus 5% off Dillon products, in stock or special order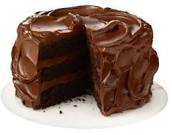 Doctor's Orders! On March 28, have a big piece of chocolate cake to celebrate my 70.
Thanks, as always, for your support and for helping me make the first seventy years so much fun!